You probably think there are two options when it comes to getting married—being traditional or having an elopement. But the fact is…you can do whatever you want. If you want a nontraditional wedding that focuses on YOU, then keep reading!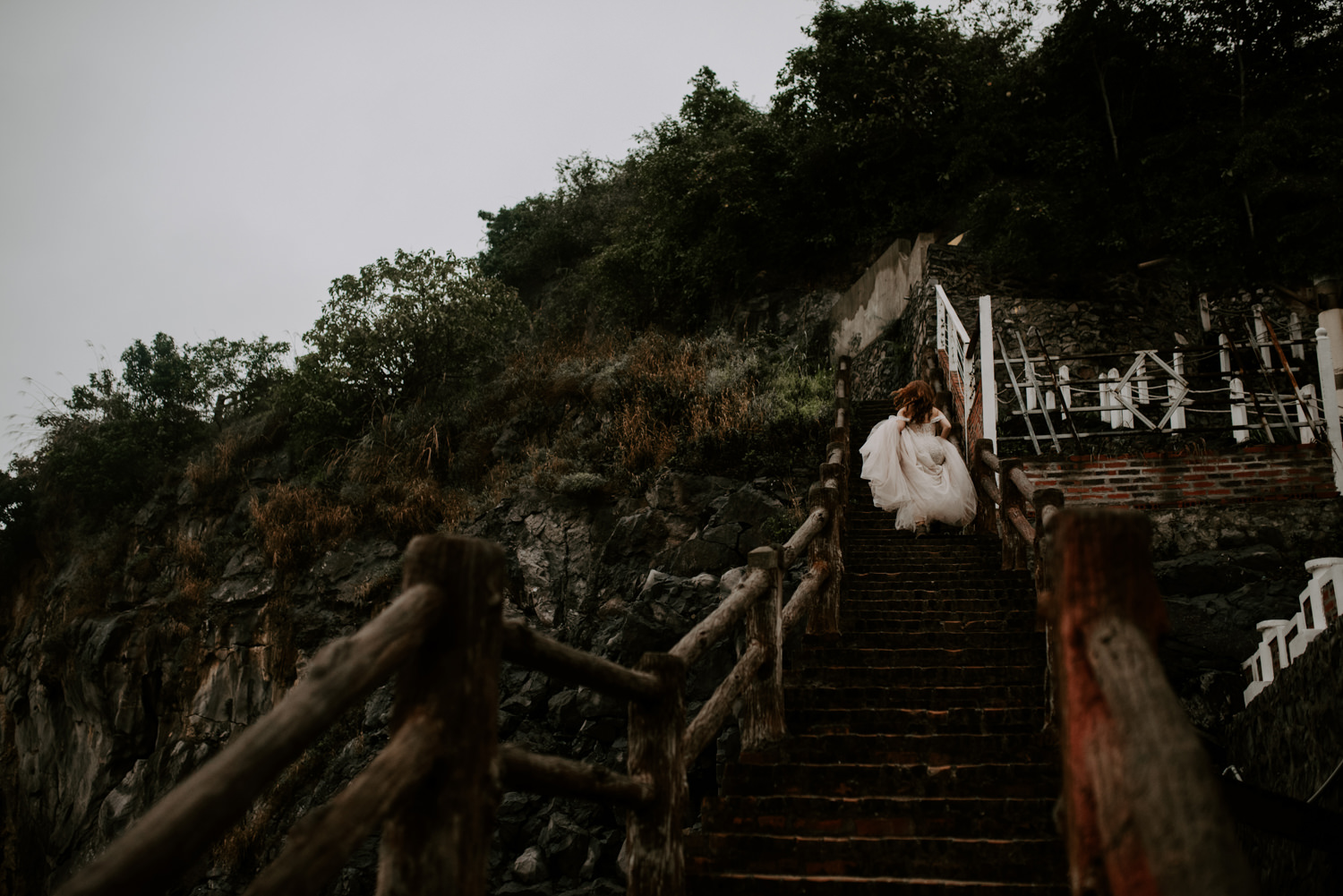 I can tell you a wedding schedule like the back of my hand—want to know why? Because every wedding is so similar. Ceremony is at this time, then it's cocktail hour, and then it's reception.
Honestly, planning a cookie-cutter wedding probably IS easier because there are so many timelines and templates for you to follow.
How would you feel if I said that there doesn't have to be a specific structure to your wedding day. That you can literally do WHATEVER you want. Kinda overwhelming isn't it?
I am going to discuss different types of wedding possibilities. Many of which I am considering for myself when the time is perfect for my boyfriend and I.
So here are 10 ways you can plan a nontraditional wedding, where the focus is on YOU.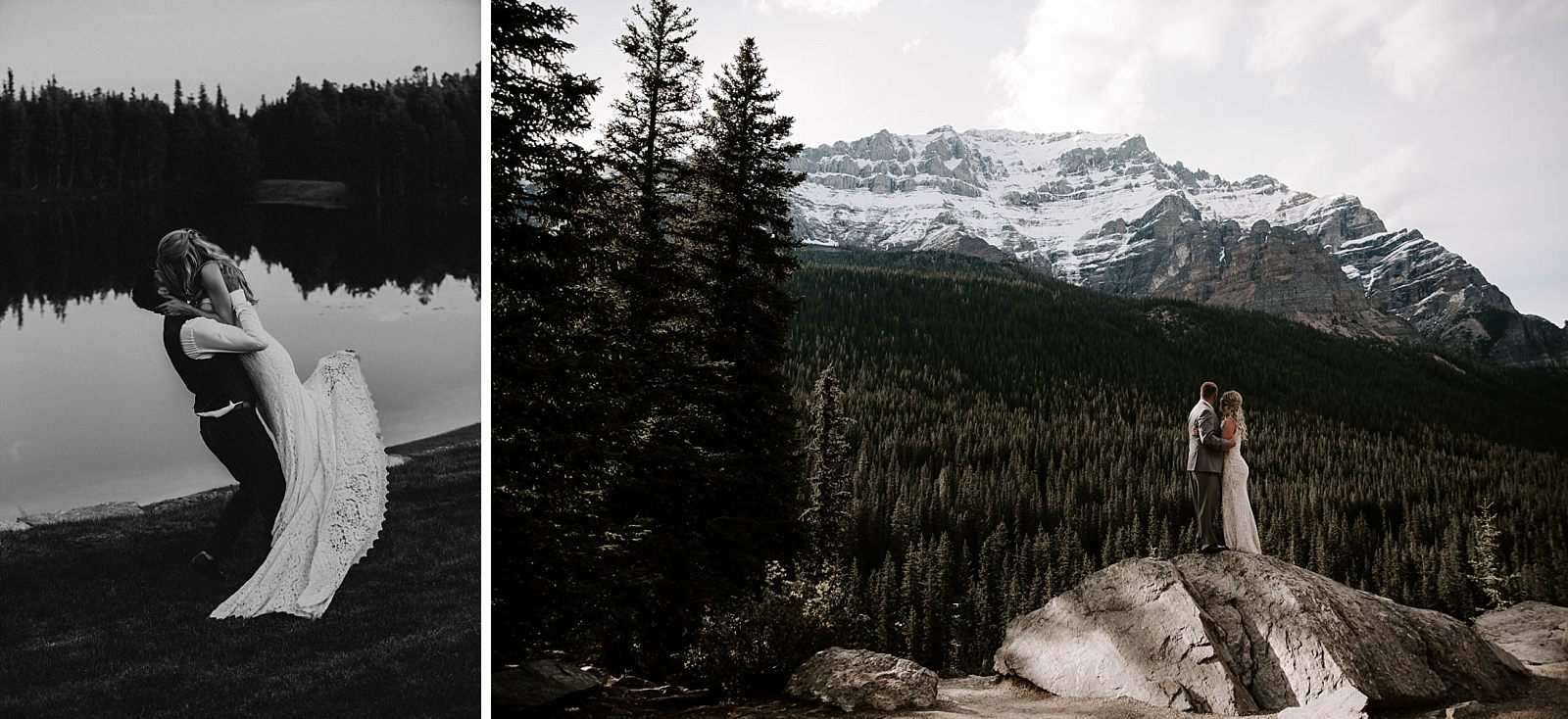 Do bride and groom photos on a different day
This is something I have thought about for a long time.
Yes, that would mean doing my hair and makeup again, but it would also mean spending time with family & friends on my wedding day instead of using that time to take photos. Spending those hours with family is way more important than taking posed photographs (coming from a wedding photographer!).
It would also mean I could do my photos whenever and wherever I wanted. We could work around the weather, and I could even do my hair different if I wanted to.
Heck, I plan on bringing my wedding dress on my honeymoon and doing EPIC photos…so that could be the location of my bride and groom photos!
You don't have to waste two hours on your wedding day doing photos when your family is enjoying the cocktails and food without you.
Have the ceremony and reception on different days
One of the most important things to me when I get married is having alone time with my husband. Most weddings I photograph involve the bride and groom spending the morning completely apart, and they don't see each other until the day is halfway over. They are barely together during their reception, and the first time they get to be alone is at the end of the night–when they are exhausted.
Something I am considering for myself is an intimate ceremony with immediate family and a few friends, followed by a small & beautiful dinner. That way my husband and I can be surrounded by our favourite people without the pressure of trying to have meaningful conversations with hundred's of guests. It is one of the easier ways to have a nontraditional wedding.
I envision us eating the best food, sipping some drinks, then spending the remainder of the evening savouring our newlywed status! The next day (or whenever would make the most sense) we would have a reception or party! The reception would involve finger foods, cocktails, maybe some speeches, and a ton of celebrating.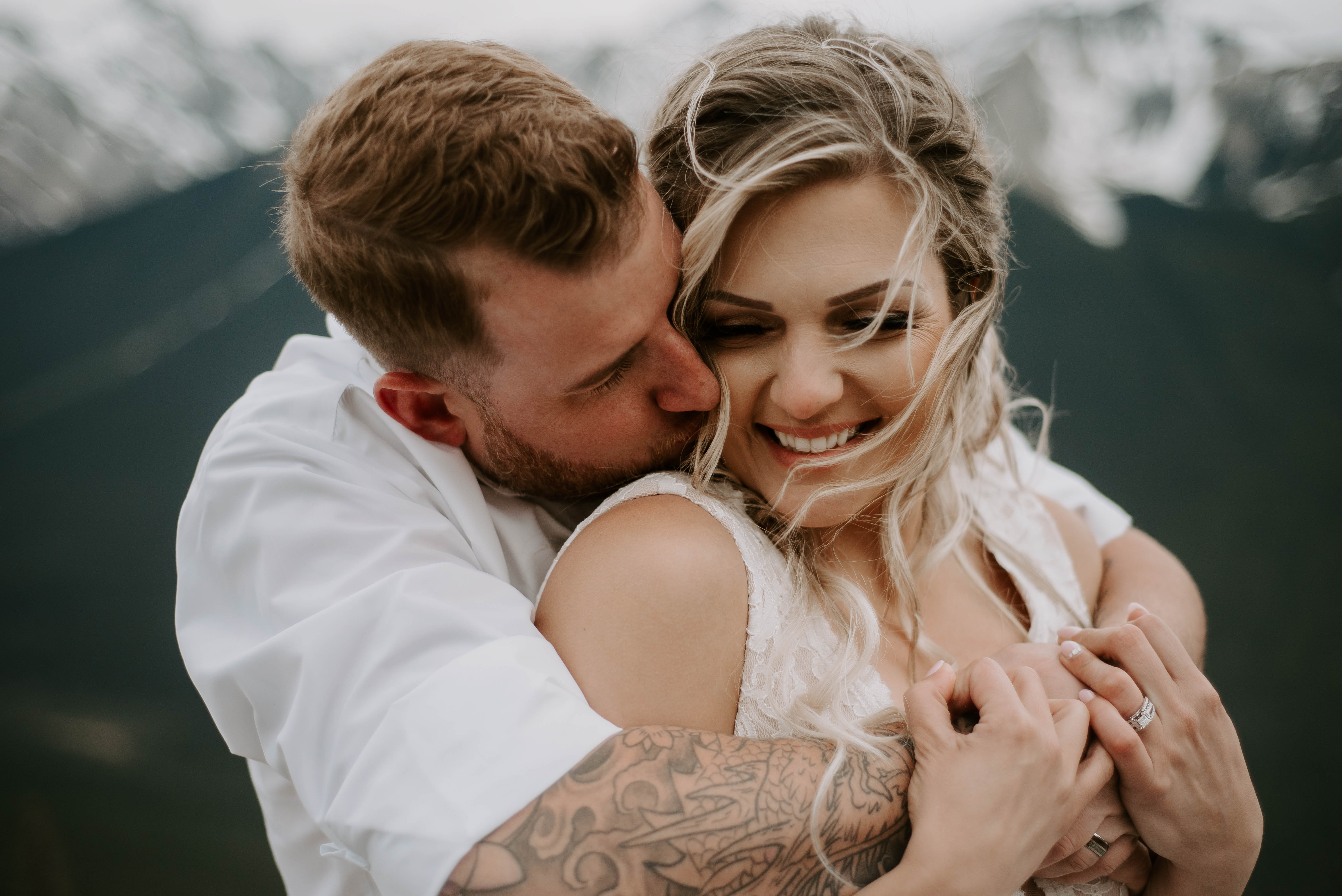 Have the ceremony in an epic location, and a reception back home
I love the idea of having a super small wedding or elopement in a kick-ass location. We would have a small ceremony and dinner at the destination, and spend the week exploring with our families.
When we get back home, we would throw a party for everyone who wasn't able to make it to the ceremony.
(I currently have my eye on the Amalfi Coast in Italy *drooool*, but my locations are always changing lol).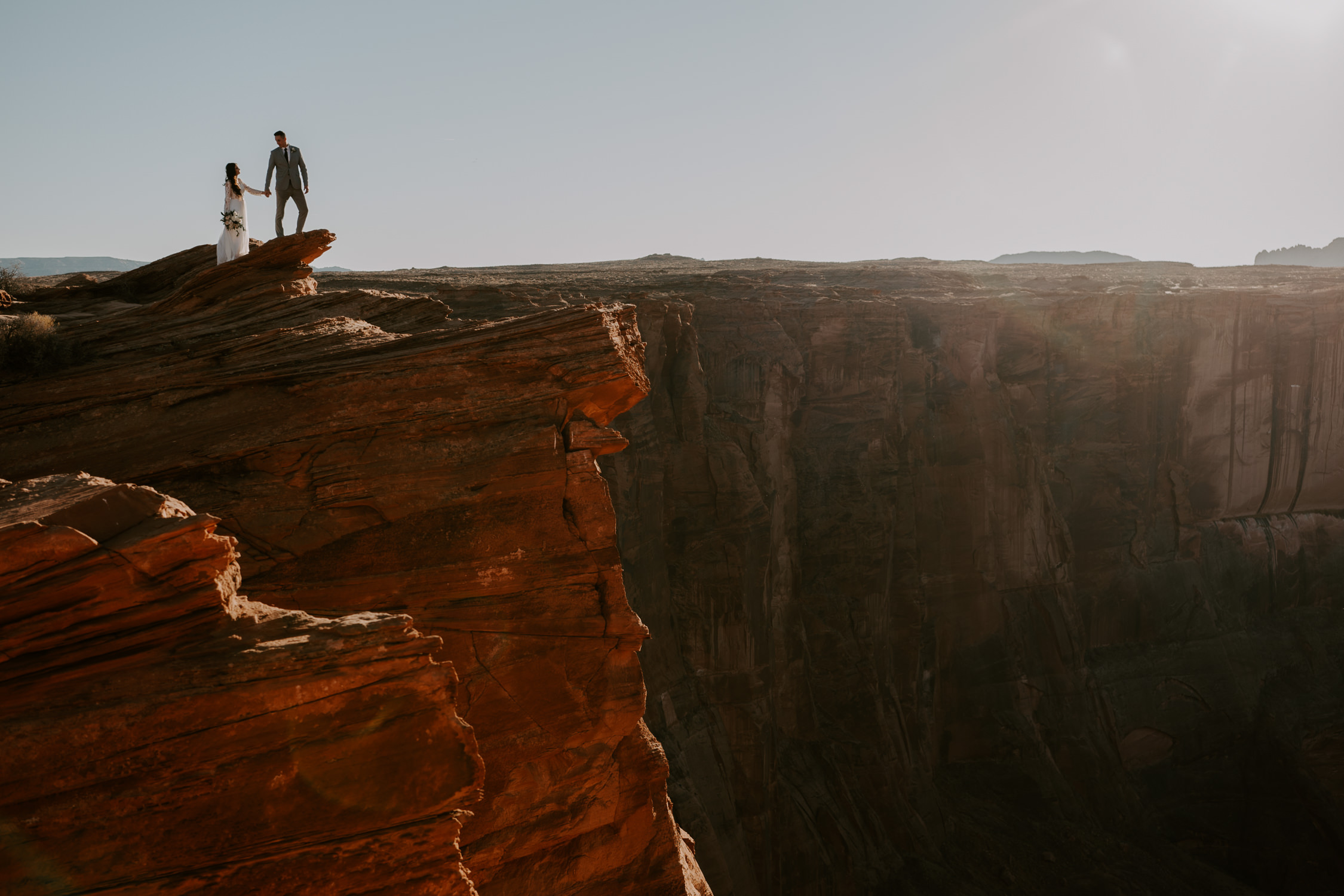 Do a private first dance
Something that I have always wanted is a private first dance.
A) it's an emotional moment and I don't want it to feel like a show or production.
B) the number of guests who pay ZERO attention to the first dance makes me mad. Almost ever time I shoot a wedding, people are talking and walking around and it takes away from the moment.
I picture myself at the end of a dock, under a bunch of stars with no one around. The song could be playing from an iPhone, and we hear the crickets in the background. It may be a little nontraditional, but it is MUCH more special.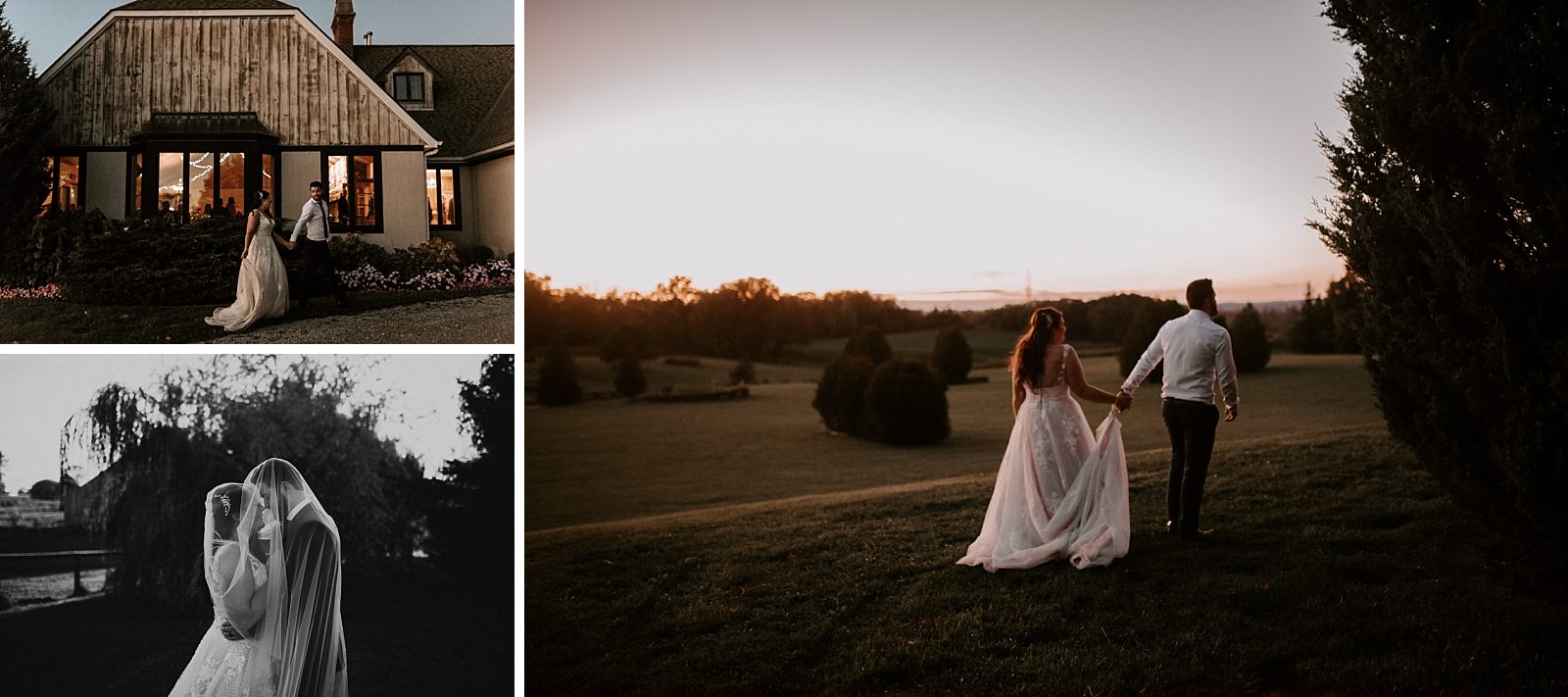 Have the ceremony at the end of the day
I recently heard someone talk about having the ceremony at the end of the day & I thought it was brilliant and nontraditional! They mentioned how the entire day was a lead up to the ceremony. You could have a wonderful dinner, some speeches, then have a beautiful candlelight ceremony at the end of the night. After your ceremony is complete, you could walk down the aisle and head straight to your suite….or the airport if you were leaving for your honeymoon!
Have a surprise wedding
I am not sure if I am ballsy enough to do this myself, but OH MAN it was amazing when I photographed one. My couple didn't want the hassle of planning a wedding and having everyone's opinions, so they told their family and friends to come celebrate the groom-to-be's 30th birthday at Archeo (a beautiful spot, you need to check it out!). When everyone arrived, there was signs that said "Surprise! There's an open bar!" "Oh, and a wedding!"
Everyone was shocked and emotional.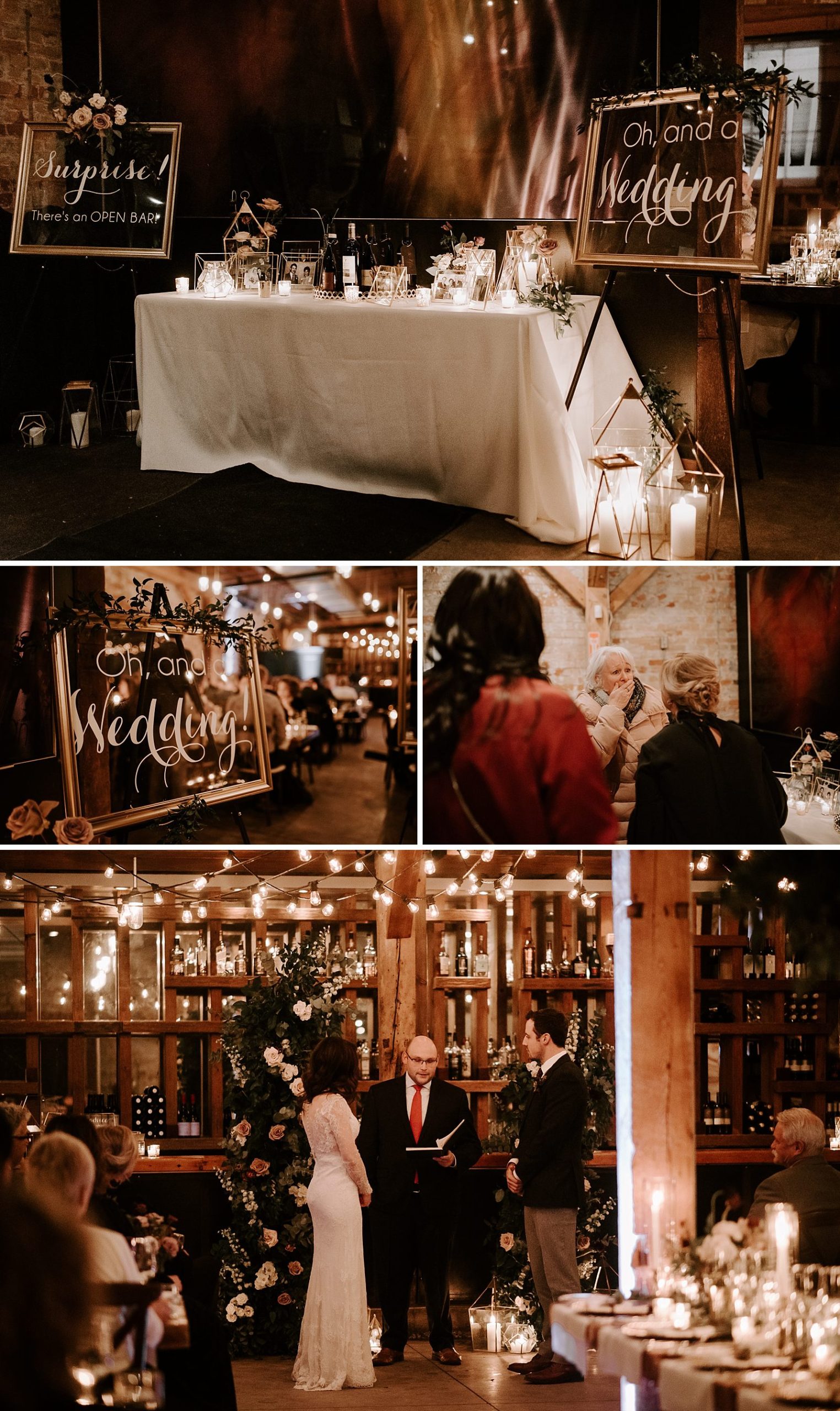 Have a small intimate wedding or elopement
Small weddings and elopements are gaining so much steam these days, and rightfully so!
A) they usually cost less.
B) the focus is on JUST the bride and groom.
An elopement doesn't mean you are running away and getting married—a modern elopement can be whatever you want it to be. I have photographed elopements where there are 10 guests, and I have photographed elopements with no guests at all.
The main distinction between a regular wedding and an intimate wedding/elopement is that the day's focus is on the marriage. A traditional wedding's focus is on the comfort and pleasure of the guests, and an intimate wedding's focus is on the bride and groom. It will be at the location they want, surrounded by the most supportive people.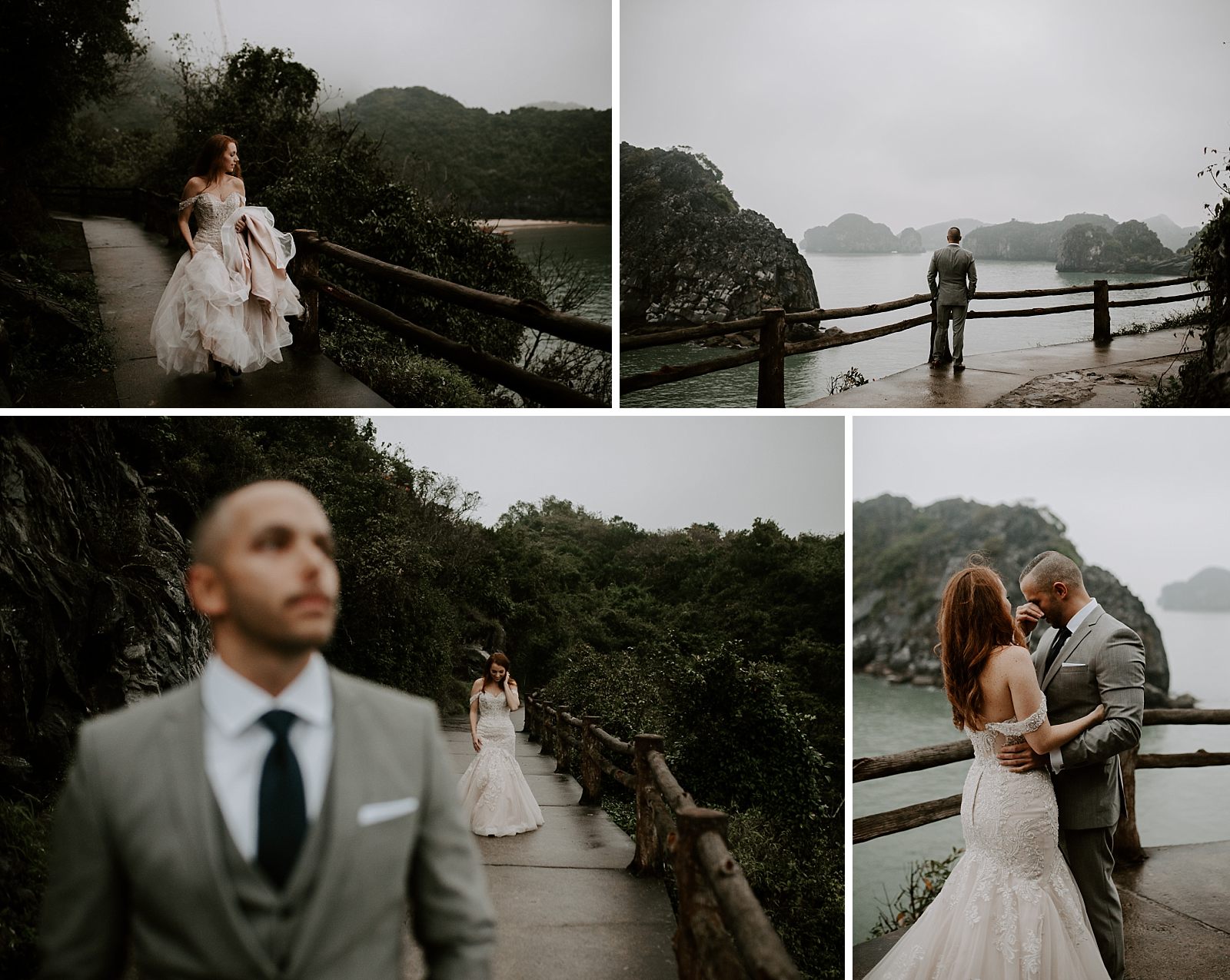 (Josh & Sarah said their vows in Vietnam–they had no guests, and their elopement was emotional. Check it out here).
Get married at your favourite place (a park, brewery, first date location) then head to a venue for your reception
You can literally get married wherever you want. WHEREVER YOU WANT. Why would you choose a random venue to say your vows when you can choose your favourite brewery, or your favourite hiking spot. You can get married at your cottage, or while you are snowshoeing, or in a canoe in the middle of a lake…literally anywhere.
I think the problem is people don't know that there are endless possibilities!
I hope I am inspiring you to pick somewhere that has meaning to you. Heck if you love your venue, then go for it and do it there! But if you feel like it is more "you" to say your vows at your cottage and head to a venue for your reception….go for it!
Stop thinking about what is convenient for others. This is your WEDDING DAY.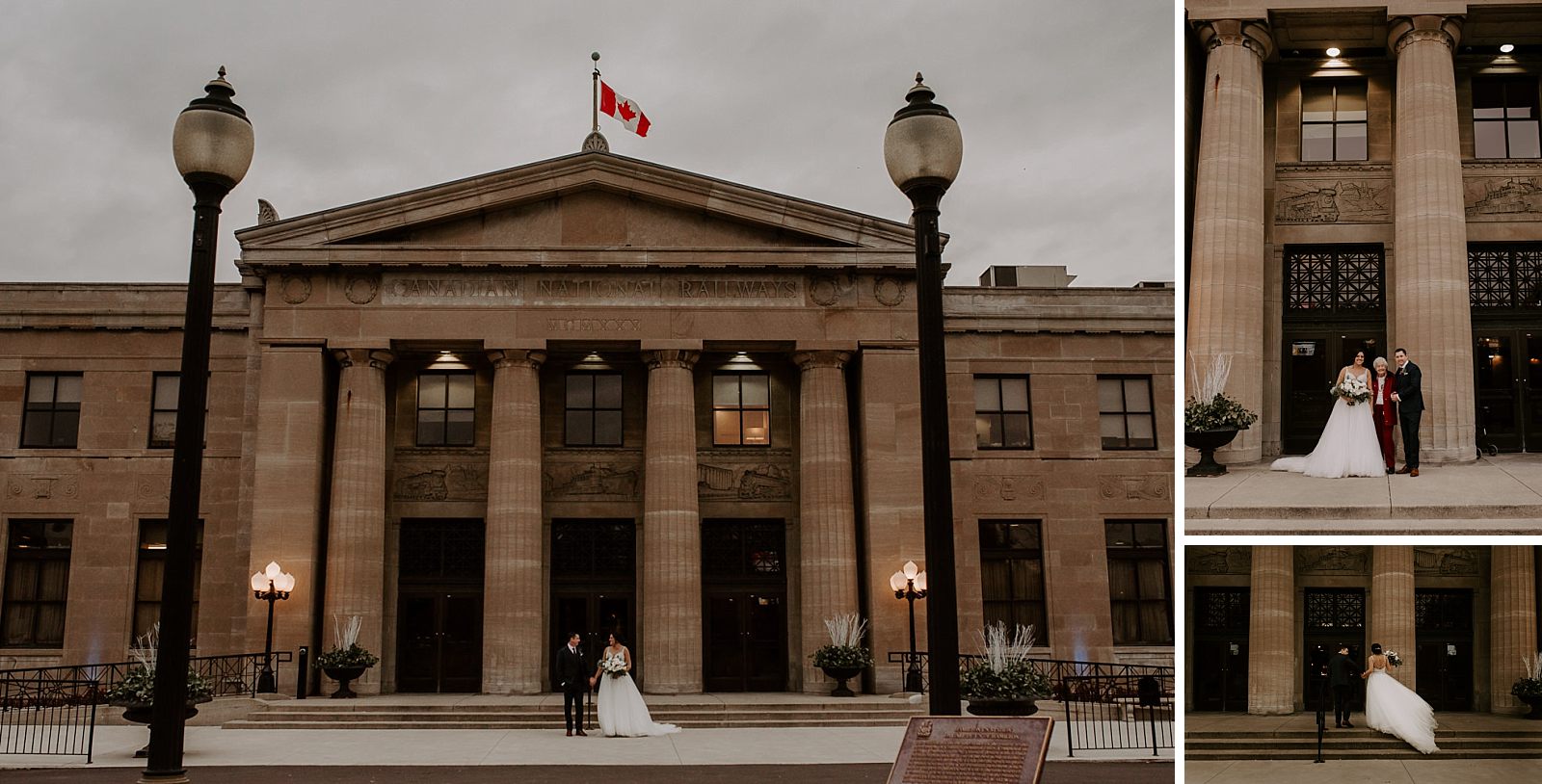 (Stephanie & Mathew got married at a special location: the Canadian National Railway Station. The same location where Mathew's grandmother first arrived in Canada during WWII)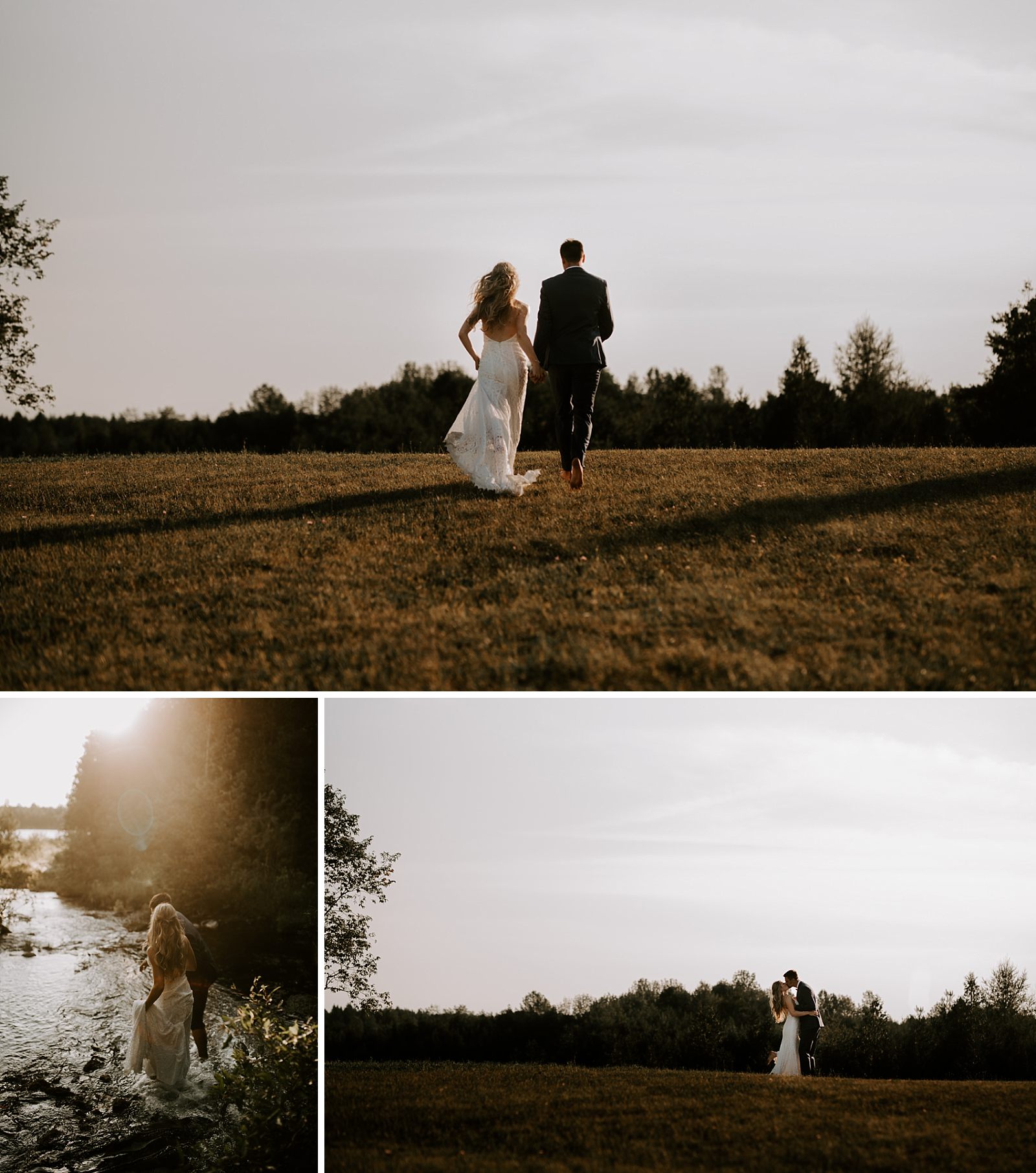 (Brittany & Brendan got married on Brendan's late-grandfather's property…..in the middle of nowhere!)
Rearrange the timeline!
Make a timeline that makes most sense to YOU.
Have the speeches during your ceremony instead of during dinner…it is the perfect time to have people say a few words about you.
Do your first dance as soon as you are pronounced husband and wife! How amazing would that be. You have your first kiss, and go directly into your first dance. Emotions are high and you can really savour the moment.
Couples believe you have to follow a structured and particular timeline…but you don't! Do whatever you want, whenever it feels the most right.
If you and your partner love brunch—have a brunch wedding! Not all weddings have to be at 4pm with cocktails and dinner.
Brunch weddings are elegant, filled with amazing food, and of course, mimosas!

Have a ceremony with just you two, and instead of making family travel to you, you travel to them
This one is very nontraditional, but it would be fun and special!
When you have family all over the country, it can be difficult to have everyone in one spot (especially with elderly grandparents). We personally have people on the west coast, and people on the east coast….so accommodating everyone would be difficult!
A nontraditional idea is to have an intimate ceremony wherever you choose, and instead of a normal reception, you would take time and travel to your family and celebrate with them in their location.
This would mean that grandparents don't have to miss out on the celebrations, and you could have small dinners and drinks with everyone. Truthfully, it would be cheaper than having one big reception, and traveling to see family would be fun and special!

It pumps me up talking about this because I am so passionate about this topic! I want to change the narrative of weddings…I want you to see the endless possibilities for your wedding day! LET'S PLAN FOR NONTRADITIONAL.
I want to change the industry. I want you to stop thinking about the guidelines to planning your wedding, and start thinking about the countless ways to make your wedding as unique as your relationship.
You will never regret getting married and saying your vows in a way that makes your soul happy…..but you might regret following the cookie-cutter standards, and having a wedding just like everyone else!
– Christina Stirpe [Owner]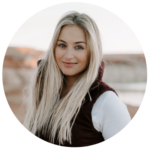 Need elopement inspiration? Check out this elopement in Vietnam that costed under 5k!
Want some destination wedding inspiration? Check out Reed & Wade's vows in Mexico!